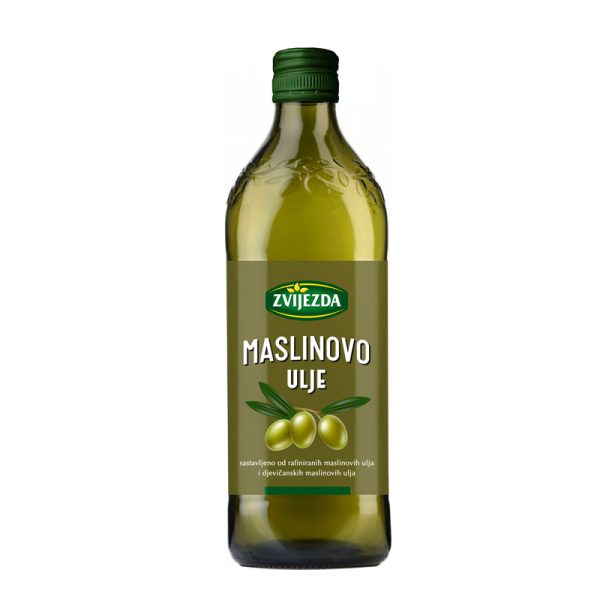 Olive oil
A touch of the Mediterranean
Olive oil is one of the essential ingredients of the Mediterranean diet that is nowadays considered the golden standard for healthy living. Zvijezda's Olive oil is obtained by combining olive oil with extra virgin olive oil, which is why it is characterized by a very mild flavor and scent that will suit every palette. The oil pairs perfectly with typical Istrian asparagus frittatas, freshly caught shellfish, Mediterranean salads, as well as pasta dishes with vegetables. Because of its stability and high smoke point, olive oil is also suitable for frying, whereby it helps the food release its rich flavors, whether it be fresh mussels, the sweet taste of lobster or various species of fish whose taste will further be accentuated by adding rosemary or bay leafs alongside the oil.
Oil of superior quality and excellent taste
A mixture of 80% olive oil and 20% extra virgin olive oil
For cooking and baking or as a condiment to salads in its original form
Packaging: 0.75 l, 1 l, 10 l
Storing conditions: in a dark place with temperatures below 20°C
Energija 3700 kJ/ 900 kcal
Did you know?
Olive oil is sensitive to light and is therefore stored in dark bottles in order to preserve its quality.
Videos
Related Recipes
Related Products